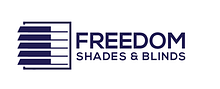 Blinds Installation in Seattle
Address:
9010 Marketplace #25,
Lake Stevens,
WA,
USA,
98258
Phone:
+12062749946
Website:
Blinds Installation Seattle
Category:
shopping-and-sales
Description: If you're looking for blinds installation in Seattle, WA, call the experts at Freedom Shades and Blinds. We'll help you choose the right window treatments to fit your needs. Call us today!